Many prospective students worry they might not have what it takes to get into college, let alone see it all the way through. That's where the College Readiness Program (CRP) at Missouri State University- West Plains comes in.
The CRP is for those students who need a little extra help based on their placement test scores, or who want to get a little extra practice in before taking their placement tests. This program can give new students the extra boost they need to excel in their college classes by helping them better understand the subject material and improve their test-taking abilities.
Students do not receive college credit for the classes, but it still remains a free service to get students on the path to graduation.
Why should you look into the CRP?
The primary classes offered through CRP are math and reading, although instructors can help with other topics as well. As a part of the wider Missouri State-West Plains campus, all teachers are state-certified instructors of adult education.
"The College Readiness Program is especially valuable to the students who have been out of school for an extended time and who need to refresh and relearn the reading and math skills that they need to do well in their college classes. Our classes are individualized and enable students to learn at their own paces," CRP Educator Jimmie Walters said. "CRP is also very beneficial to those students who 'hate math' or 'never really took any math classes in high school.' Our classes are often the places where students' beliefs in themselves are boosted and their expectations for themselves are raised."
Missouri State-West Plains began offering CRP in summer 2013, with math courses being fully implemented last fall. Also last fall, the CRP piloted a reading class that utilizes an online program called "Reading Plus," which allows students to read at their own pace and helps with reading comprehension and retention. Although the program is integrated in the class, CRP Coordinator Joan Wright said students will be tested with the CRP's own materials first.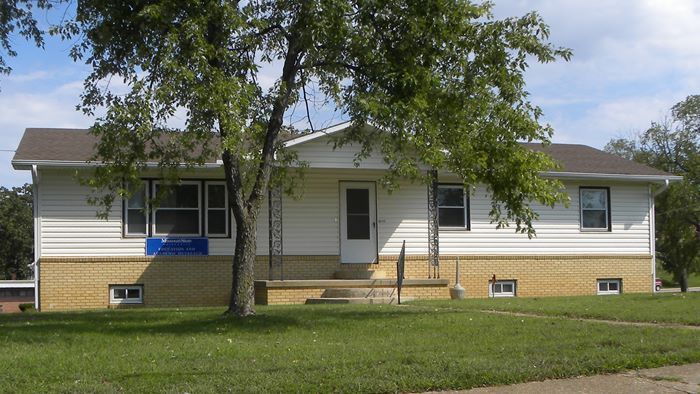 The university's math specialist also can provide individualized attention due to the small class size, and students also receive help from tutors in the university's Grizzly Tutoring Lab.
University officials implemented another change in the program this year. Students who haven't scored high enough on their initial college placement tests will take mandatory CRP classes. These sessions are offered during both the day and evening.
How do you begin?
The first step of the CRP process is a diagnostic test that provides information about the students' individual skills, specifically what they have mastered as opposed to what they need help with. "The CRP program allows students who aren't ready for Intermediate Algebra to work on some pre-requisite skills, thus improving their chances to obtain their college degree," Math Department Chair Jerry Trick said.
CRP educators are aware that students learn at different paces, and because of this, they offer a variety of accelerated placements, some of which are online, where students can get through the program in a matter of months or over the course of a year. "Additionally, we are developing 'pathways' for all students who might not need College Algebra for their degree, thus trying to reduce the number of students who are side-tracked because they can't complete MTH 103 or MTH 135," Trick continued.
What do the students say?
For many students, the free assistance they've received through CRP has made it possible for them to achieve their academic goals.
"The CRP program meant a great deal to me due to the fact I was going back to college after being out of school for over 20 years," student Joseph Howell said. "CRP math really made a big improvement and gave me confidence. This service is so beneficial to students who want to better themselves."
Howell can still recall the first time he met his CRP teacher, Jimmie Walters. "I can remember how reassuring she was for me, letting me know it was okay that my math skills weren't that great. From that day on, I learned so many different things that I thought I could never know before. Mrs. Walters really helped give me the confidence that I could accomplish anything, and here I am now, with only one class left to receive my Associate of Applied Science degree in Health Information Technology."
"Without the CRP, I would not have been able to attend college due to low math placement scores," student Heather Holmes said. "I was able to take college classes and work on my math skills with great teachers who allowed me to work at my pace and math level. I would recommend the CRP to all who seek education to better their lives."
How can you get involved?
In addition, the CRP has expanded to Missouri State-West Plains' Mountain Grove campus, and residents also can take advantage of the service at other Adult Education and Literacy (AEL) locations throughout the area.
Area residents interested in taking free classes through CRP can call and make an appointment for initial assessment at 417-255-7744, or they can stop by 308 Pennsylvania Ave. in West Plains. The CRP/AEL office is open 1 to 4 p.m. Tuesdays, Wednesdays and Thursdays.
More information about the CRP and AEL programs can be found at the program's Facebook page, "Missouri State University-West Plains Adult Education and Literacy," or on the program's blog.