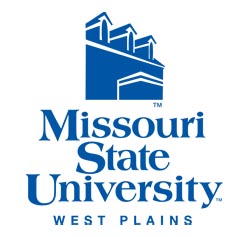 WEST PLAINS, Mo. – Area residents who attend the 2014 Career Fair Sept. 25 at Missouri Sate University-West Plains will be able to participate in a variety of hands-on career planning and research activities in addition to visiting with local business owners about job opportunities, organizers said.
"This year, we are striving to add this new component to the fair that will enhance the future success of our young people," said Alice Smith, coordinator of Missouri State-West Plains' career services office, which is co-hosting the fair with the Missouri Career Center.  "Our goal is to provide area high school and college students multiple career-related activities throughout the fair which will contribute to their success in the working world.  Promoting career planning through career exploration programs or a job-seeking activity will encourage students to start planning for future success."
Some of the activities that will be offered include short, individualized self assessment tools designed to reveal personal interests, personality traits, skills, values and aptitudes for career readiness; career exploration activities; programs that identify personal employability characteristics; and programs relating to job-seeking activities such as interviews, question/answer sessions with potential employers, resume development and filling out applications, Smith said.
"Individuals, businesses, schools and social organizations are invited to contribute to the Career Success component with an exhibit at this year's fair," Smith said.  Participants currently signed up for the component include Missouri State-West Plains' career services office, the Garnett Library and the Missouri Career Center.
"Staff in the career services office will register university students for the FOCUS career readiness program and show them how to search the office's website for job opportunities.  Garnett Library staff will register high school and university students for Learning Express, a career information and skill-building database, and provide information for educators to take back with them to their schools.  And, the Missouri Career Center will show those attending how to search for jobs on the jobs.mo.gov web page," Smith said.
The fair, set for 9 a.m. to 2 p.m. Sept. 25 in the Student Recreation Center at the corner of Trish Knight Street and Garfield Avenue, is free and open to all area high school and college students, as well as other area residents.  Last year, over 600 attended the fair to visit with a large number of representatives from area businesses and social agencies that offered information about available jobs and future career opportunities.
Area business owners and representatives of agencies and organizations who would like to participate in this year's fair can contact Smith at 417-255-7230 or AliceSmith@MissouriState.edu.