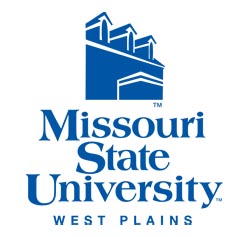 WEST PLAINS, Mo. – Organizers of the annual Career/Job Fair at Missouri State University-West Plains described this year's event on Sept. 25 as "an absolutely fantastic event with lots of interaction and excitement."
The fair was hosted by Missouri State-West Plains and the South Central Career Center at the Student Recreation Center on the Missouri State-West Plains campus.  Over 1,000 people participated in the fair, including 870 students from Alton, Bakersfield, Couch, Doniphan, Faith Christian Academy, Gainesville, Koshkonong, Norwood, Summersville, Thayer, West Plains Middle and High Schools, South Central Career Center and Missouri State-West Plains.  Area homeschool students also were among the students attending.
The 169 exhibitors in attendance represented a total of 68 educational institutions, retail businesses, service industries, health care, military and other government agencies, all of whom provided basic career exploration information about operations, goods and services provided, goals and missions, and occupational projections and opportunities.
This year's fair emphasized career readiness, with over 80 percent of the exhibitors offering some form of interactive career readiness activity for students.  "The exhibitors were phenomenal in taking the extra effort to involve visitors in career-related experiences," said Alice Smith, coordinator of Missouri State-West Plains' career services office.  "The fair's success resulted from their willingness to go beyond providing basic information and include a personalized, career-related activity for those who attended.  Visitors experienced a variety of career readiness activities as they attempted to become a 'Winner in Career Readiness' and receive a gold medal for their efforts.  It was a wonderful career exploration learning experience for the students, as well as a lot of fun."
Among the activities were an interview challenge in which students were asked to answer common interview questions, interview "no-nos," and how to fill out job applications.  In addition, interest, aptitude and personality assessments were done to determine entrepreneurship abilities and capabilities for specific occupations in the health care, business, technology, food, social services, military, law enforcement and public service industries.  Visitors also could search the Internet for current local job openings through www.jobs.mo.gov.
Smith said exhibitors representing educational institutions stressed the necessity of increasing their work skills so they can compete in a global economy, as well as the importance of character to visitors.  Development of these skills was demonstrated through a variety of interactive activities that showed the correlation of school expectations and work expectations.  Educational institutions represented included Mercy College of Nursing, Oxford Health, Parkway Beauty Academy, South Central Career Center, Missouri State-West Plains and Missouri State University in Springfield.
South Central Career Center programs represented included culinary arts, auto technology, welding, commercial art and design, surgical technology and practical nursing programs.  Missouri State-Springfield programs represented included admissions, the College of Business Advisement Center and the Viticulture Enology Science and Technology Alliance (VESTA).  Missouri State-West Plains offices and education programs represented included Advisement and Academic Coaching Center for Empowering Student Success (AACCESS), admissions, the Agriculture Club, career services, the ENACTUS student organization, Garnett Library, outreach and distance education, Student Government Association, the U.S. Department of Labor's Trade Adjustment Assistance Community College and Career Training (TAACCCT) Grant Program, TRiO Student Support Services, accounting, agriculture, business, child and family development, computer graphics and programming, entrepreneurship, teacher education, technology, health information technology and nursing.
Smith said area employers and service organizations provided realistic considerations for the job market and interactive career activities.  Those participating included Air Evac Lifeteam, South Howell County Ambulance Service, Howell County 911 Emergency Call and Communications Center, Ozark Independent Living, Brook Haven Long Term Care Facility, Hospice Compassus, Great Scrubs and More, Howell County Emergency Management, John J. Pershing VA Medical Clinic, Ozarks Medical Center, West Plains Fire Department, Social Security Administration, Ozarks Small Business Incubator, Penmac Personnel Services, Howell-Oregon Electric Co-Operative, City of West Plains, E-Communications LLC, Vocational Rehabilitation of Missouri, Ozark Radio Network, Avon, Caterpillar, Furniture Factory Outlet, Hardee's, Mary Kay Cosmetics, Maurice's, Wendy's, U.S. Army, U.S. Marines, U.S. Navy and Missouri Army National Guard.
"The 2014 Career/Job Fair was a great success in providing a wonderful career opportunity for our young people, students and the general public," Smith said.  "The large number of participants resulted from the extra effort made possible by area public schools, university officials and area businesses.  We'd like to thank all of them for caring about our students by participating in this year's event.  Taking the time to allow students to engage with interactive career-related activities provided 'real-life' experiences which will help them succeed in the work world."