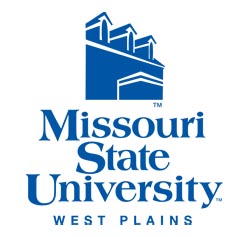 WEST PLAINS, Mo. – Another nursing option has been added to the list of degree and certificate offerings at Missouri State University-West Plains.
Wednesday, Nov. 19, members of the Missouri State University Board of Governors' Executive Committee approved the Certificate in Allied Health-Certified Nurses Assistant (CNA).  The program will now be forwarded to the Missouri Coordinating Board for Higher Education (CBHE) for final approval in February 2015.  If approved, Missouri State-West Plains will be authorized to offer 17 associate degrees and 22 certificate options, which includes three associate and two certificate programs in allied health fields.
"We are pleased to add the Certificate in Allied Health-Certified Nurses Assistant to our list of educational options for area residents," said Dean of Academic Affairs Dennis Lancaster.  "The need for trained health care workers continues to grow at a rapid rate, and this program will help meet that need while giving residents the opportunity to develop valuable skills that will lead to a number of job opportunities."
Students who seek the CNA certificate will be able to assist licensed nurses in providing patient care in a variety of settings.  Also known as a nursing assistant or nurse's aide, CNAs are often considered the eyes and ears for the nursing staff, according to Amy Ackerson, director of nursing and allied health.
In particular, this program will help prepare students for employment in long-term care facilities.  Currently, there are 17 such facilities in and immediately surrounding the West Plains area, and all require CNA certification of their employees at a minimum for care of the residents.
"The CNA program is a cooperative program between the university, South Central Career Center and Willow Health Care Inc.," Ackerson said.  "It was designed after feedback from the long-term care facilities in West Plains communicated a need for CNA classes to meet their growing need for more certified individuals.  The facilities at this time are required to offer and pay for the training of all employees who are not already certified.  By offering a CNA course in cooperation with these facilities, Missouri State-West Plains can offer students a pathway to a college degree while saving the long-term care facilities money on training and personnel," Ackerson said.
The certificate program's curriculum is comprised of a combination of general education, allied health, and child and family development courses in order to offer a well-rounded education, Ackerson said.  In addition to classroom and on-the-job training, students will need to complete a two-part written and practicum examination before they can be certified by the Missouri Health Care Association (MHCA), which will serve as the certifying agency for the program.
This new certificate program also will play a critical role in the future of Missouri State-West Plains' nursing program.  "The courses are being offered as an alternative to students who are not accepted into the nursing program," Ackerson said.  "While waiting for acceptance, the CNA courses will give the an opportunity to work and gain useful knowledge in the nursing field that will only help them when they become actual nursing students."
Courses for the CNA program will begin in January, and there are no prerequisites, Ackerson said.  Regular registration for 2015 spring semester classes begins Saturday, Nov. 22.  For more information about admissions and registration procedures, call the Missouri State-West Plains admissions office, 417-255-7955, or visit www.wp.missouristate.edu.