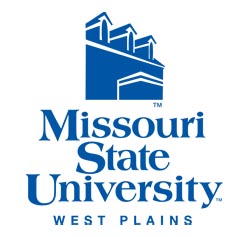 WEST PLAINS, Mo. – An informational seminar about Missouri State University-West Plains' health information technology (HIT) program will take place from 3 to 5:30 p.m. Monday, April 27, at the university's Mountain Grove facility, Shannon Hall, 401 E. 17th St.
Mountain Grove Campus Coordinator Lu Adams and HIT Director Connie Yates will provide information about the HIT industry, available jobs, the program at Missouri State-West Plains and the university.  They also will answer questions from those attending.
Organizers pointed out several HIT classes will be available online during the 2015 summer session, including Introduction to Health Information Technology (HIT 100) and Health Care Systems (HIT 115).  In addition, many of the general education courses required for the program can be completed at the Mountain Grove campus, they added.  There also is the possibility some HIT classes scheduled for the 2015 fall semester may be offered via interactive television (ITV) at Mountain Grove.  That decision will be based upon enrollment and demand, they said.
Regular registration for 2015 summer session and fall semester classes begins April 23.  Summer session registration continues through June 5 in person at the registration and records office in Cass Hall, 515 Cass Ave., in West Plains or June 7 online through My Grizzly Den.  Fall semester registration continues through Aug. 14 in person at Cass Hall in West Plains or Aug. 16 online through My Grizzly Den.
For more information about the HIT program or the April 27 informational session, contact Yates at 417-255-7786 or via e-mail at ConstanceYates@MissouriState.edu.  For more information about admission and registration procedures at Missouri State-West Plains, call 417-255-7955 or visit www.wp.missouristate.edu.